My RFL Song Project
AUGUST 13 2022: Eleven SL vocalists have agreed to be part of the project!
OVERVIEW:
The "Relay For Life Song" was composed and recorded by Jon Christopher Davis and was the winning entry in a song contest in 2010 (see news video at the bottom of this page). I first heard it when I was looking for a music background for a short video to promote our Seekers of Hope Fashion Fair fundraiser last February. I used a portion of the song in that video:
The song really moved me! I decided I would like to create a longer video, of the entire song, using all Second Life musicians–a new music track and several (I am thinking 10 to 12) vocalists that I can edit together with images of themselves and RFL events. I want a product that can be used for years to help promote Relay For Life–not just in SL but the real world as well (AND to raise awareness of our fantastic musicians inside SL)!
DO YOU SING IN SECOND LIFE?
Perhaps you would like to be part of this project! To be very clear, nobody (including me) is going to get paid! The purpose of this project is to help the American Cancer Society Relay For Life event.
THE PROCESS:
I have a letter from the American Cancer Society Permissions Department for this project.
I have a commitment from one of SL's premier composer/musicians to arrange and record a new background track. That process should happen during the summer.
On June 11 (Relay Day), I was all over the SL RFL track shooting as many video segments and photos as I could. Lots of good material!
In July, I am asking vocalists to participate, and perhaps some will contact me. I will ask you to listen to the song and be honest about whether this is something you can sing, and will enjoy singing! The full lyrics, and a recording of the whole song (the original by Mr. Davis), are linked below.
If you are selected, you will need to rehearse the song as best you can. At the beginning, this will be without our new background track but I'm sure it will be time well invested.
When the track is ready, I will make it available to you! Your task will be to rehearse it, and then record your voice track (using headphones so the background track is not recorded). When you get one you like, you'll send it to me.
If you like (and I think this would be great), I can record you doing a live performance of the song inworld! This will not be the audio I use for our project, but I WILL use some video of your performance. (Any other use of that raw video will be up to you and me; just so nothing involving payment is done with it.)
ALSO if you like, perhaps there is another SL vocalist you enjoy working with! If you would like to try harmonizing with someone, have at it.
Once I have all your audio tracks, I'll get to work editing them together with my raw video. I will use some lines of your recording; if your voice matches with someone else's I may mix the two (or more). The editing will take several weeks (at least)! I want it to be great–I know you will too!
Your SL name (and if you wish, your RL name) will be listed in the credits.
When it's done, the first person who will see it is the director of RFL in SL; I really need to get their OK. As soon as I have that, I will let all of you know where it is online (probably an unlisted YouTube address to start with; public release might wait until it will have the greatest impact, possibly the February 18 Kickoff of RFL in SL 2023).
From there on, it is my hope that the ACS makes use of this video any way they can to promote Relay For Life!
That's it! Please IM me inworld or (better because I get capped) Email me: danaenyo@yahoo.com .
---
---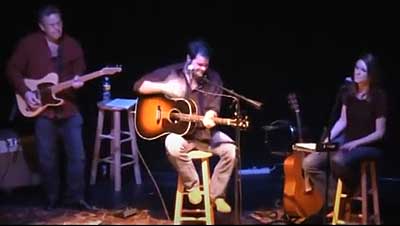 This is low quality but the only one I can find of the full song! I have a high quality copy of the original audio but cannot post that here publicly; I can make it available if/when needed by our singers.)